Vest for office wear and casual
In a classic fashion view, the use of vest mostly been widely used by waiter in the hospitality industry.
A black slack, white t-shirt, black slim cut vest and a tie bow
. The signature look of a waiter..
But, with just a little bit of adjustment, you can change the classic waiter look into a sexy retro look. Here are some of the tips:
Please don't button your vest if you wanna look semi casual. Use a skinny blue denim jeans, with a light color round collar shirt or a shirt, un tug it.There you go, sexy yet not look like office look.
Use a

check

shirt (kemeja kotak-kotak in bahasa Malaysia), and in case if you wanna tuck in your shirt, use a brownish leather belt, put on with rusty jeans.Semi casual to go for a lecture.
Important, only button ur vest if u have a sleek and slim body. Just left it unbutton if you have shape like me;)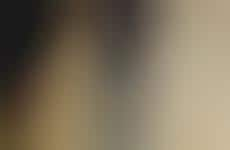 Any white shirt will suits with any type of vest or vice versa.
Want to be something different from other, play with the colors..love the look,khakis vest, bow tie, and peach shirt with the blue denim jeans avec slim leather belt.
(ALL PHOTOS ARE NOT MY MINE) credited to google image search